Trias Politica: court in the system of branches of power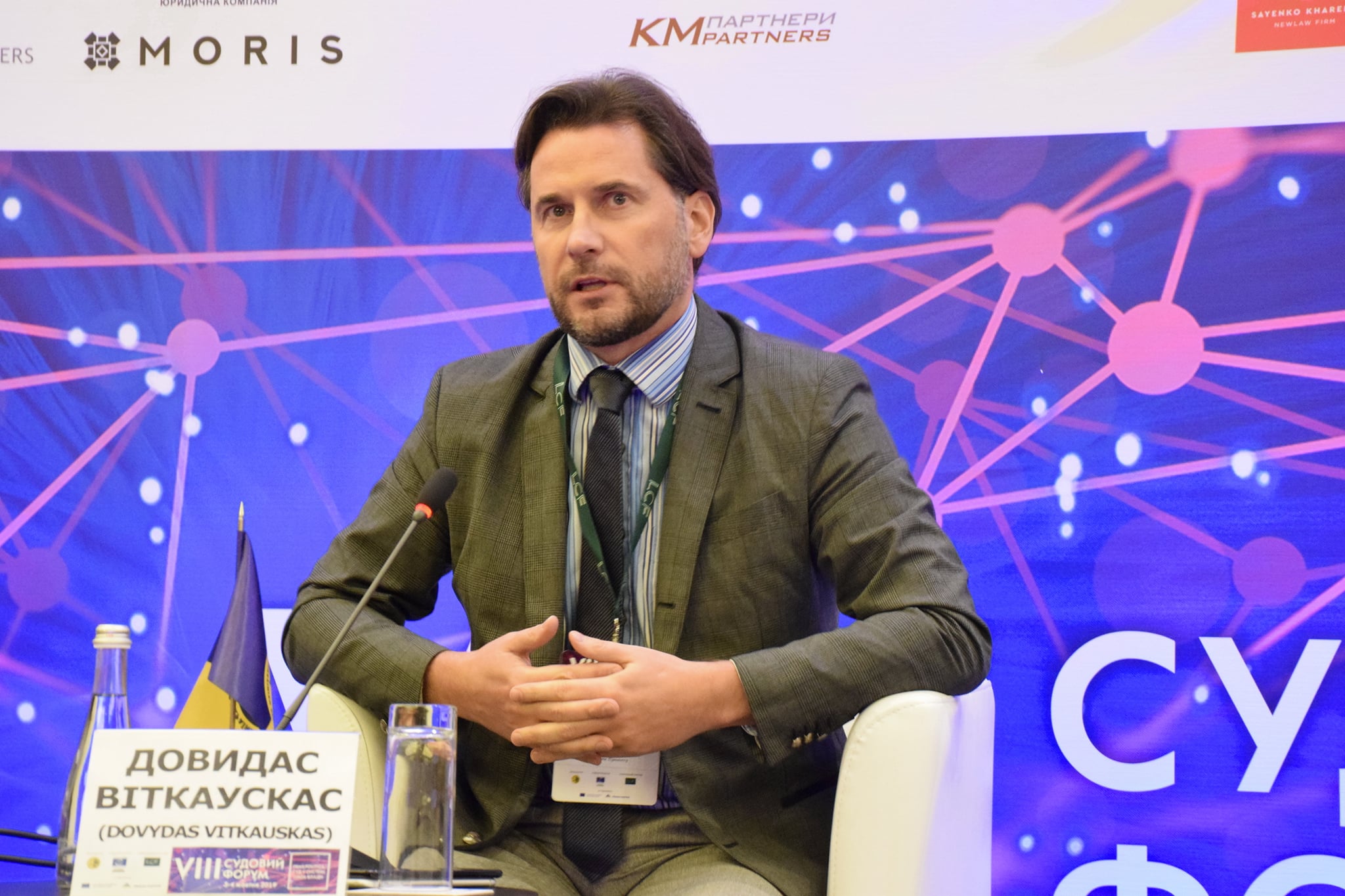 On October 3-4, the Ukrainian Bar Association held a Judicial Forum, which remains one of the most comprehensive legal events in Ukraine.
Moderated by TV journalist Michael Shchur and Senior Project Officer of the Council of Europe Project "Support to the Implementation of the Judicial Reform in Ukraine" Illia Chernohorenko, Deputy Minister of Justice of Ukraine - Ombudsman of the European Court of Human Rights Ivan Lischyna, Member of Parliament of Ukraine Oleg Makarov, Team Leader of the eU Project Pravo-Justice Dovydas Vitakuskas, First Deputy Chair of the Budget Committee of the Verkhovna Rada of Ukraine Ivan Krulko and Expert on the Constitutional Direction of the Center for Political and Legal Reforms Bohdan Bondarenko discussed the way to synergetic efficiency, aspects of the interaction of branches of power in the legislative process.
"Just understanding the 'chain principle' of what each link makes a significant contribution to the functioning of the whole chain, will ensure the proper performance of the institutions by their work. Does the judiciary really understand its role?", said Dovydas Vitkauskas.
In Focus
Common goals and synergies: ways of efficient cooperation between the legislature, executive bodies and judiciary
Interaction of government branches in the course of rule-making:
Allowing for judicial risks when drafting regulations
Financial and economic justification for the development and adoption of regulations
Making prompt amendments to legal framework in case of identifying faults with the regulation when applied
Court and Executive Power:
Execution of national courts and the ECHR judgments (cases of Burmiсh and Ivanov)
Binding nature of legal positions of the Supreme Court and liability of a public body for failure to apply them