EU Project Pravo-Justice provided the second batch of protective equipment to Ukrainian justice system
The "Pravo-Justice" Project has handed over the second batch of protective helmets and bulletproof vests to the Prosecutor General's Office of Ukraine, the State Judicial Administration of Ukraine, and the Ministry of Justice of Ukraine.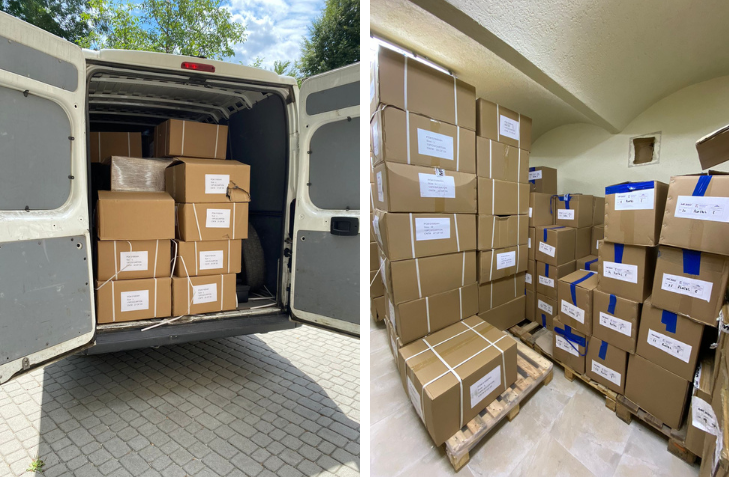 The first large delivery in June included bulletproof vests, helmets, satellite radios and walkie-talkies.
Altogether, the Project has provided protection and communication equipment in total of EUR 500,000.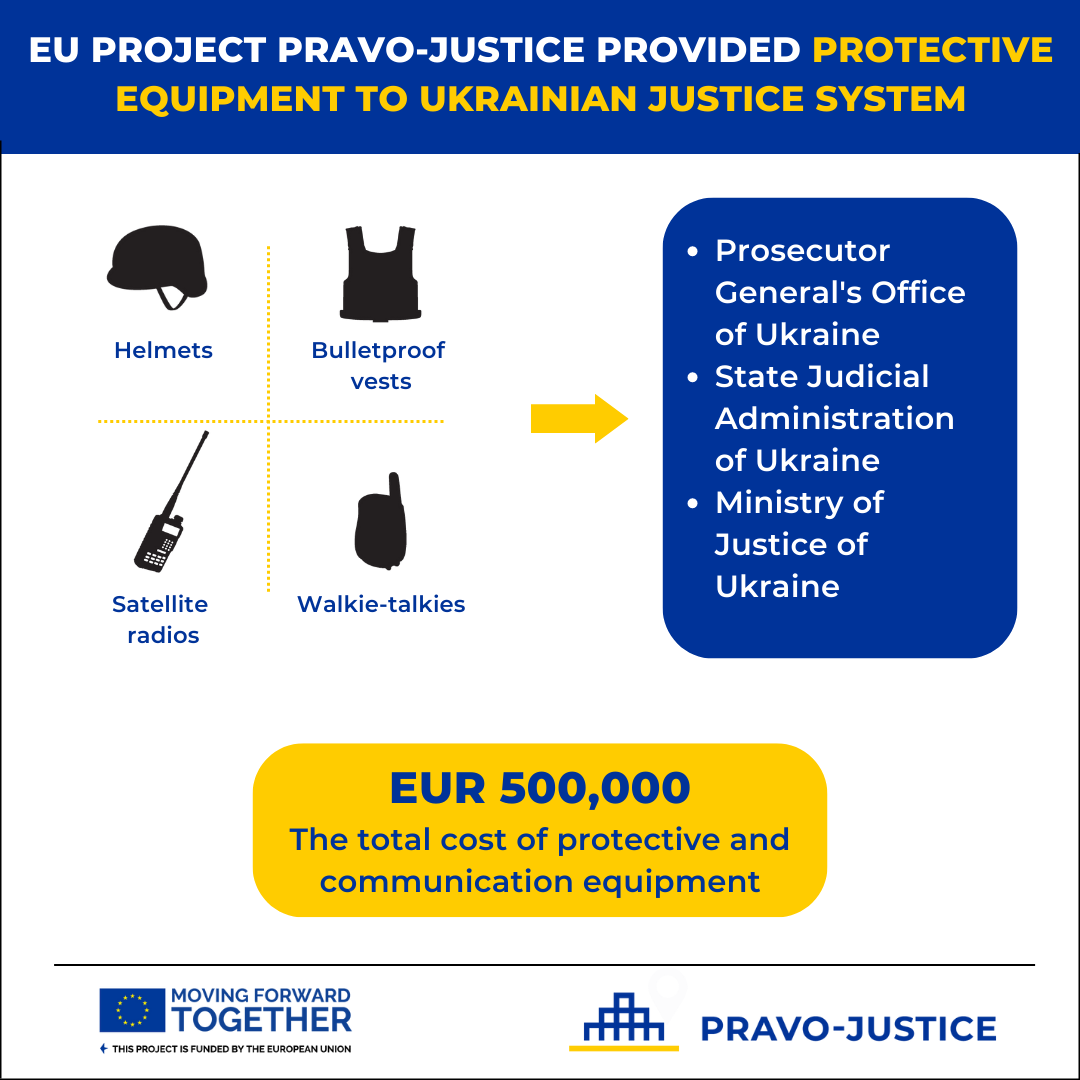 This support is aimed at contributing to the safety of prosecutors documenting and investigating war crimes and other atrocity crimes, staff of the Court Security Service who ensure the safety of judges and court staff, as well as the team of the State Criminal Executive Service of Ukraine working in the areas close to combat zones.
In the wake of ussian armed aggression against Ukraine, the EU Project Pravo-Justice has refocused its activities, helping Ukrainian justice sector institutions to investigate war crimes and crimes against humanity, as well as to contribute to their resilience and safety in their daily work in challenging humanitarian and security environment.