EU Project "Pravo-Justice" organised a first meeting of the Donbas Regional Judicial Reforms Council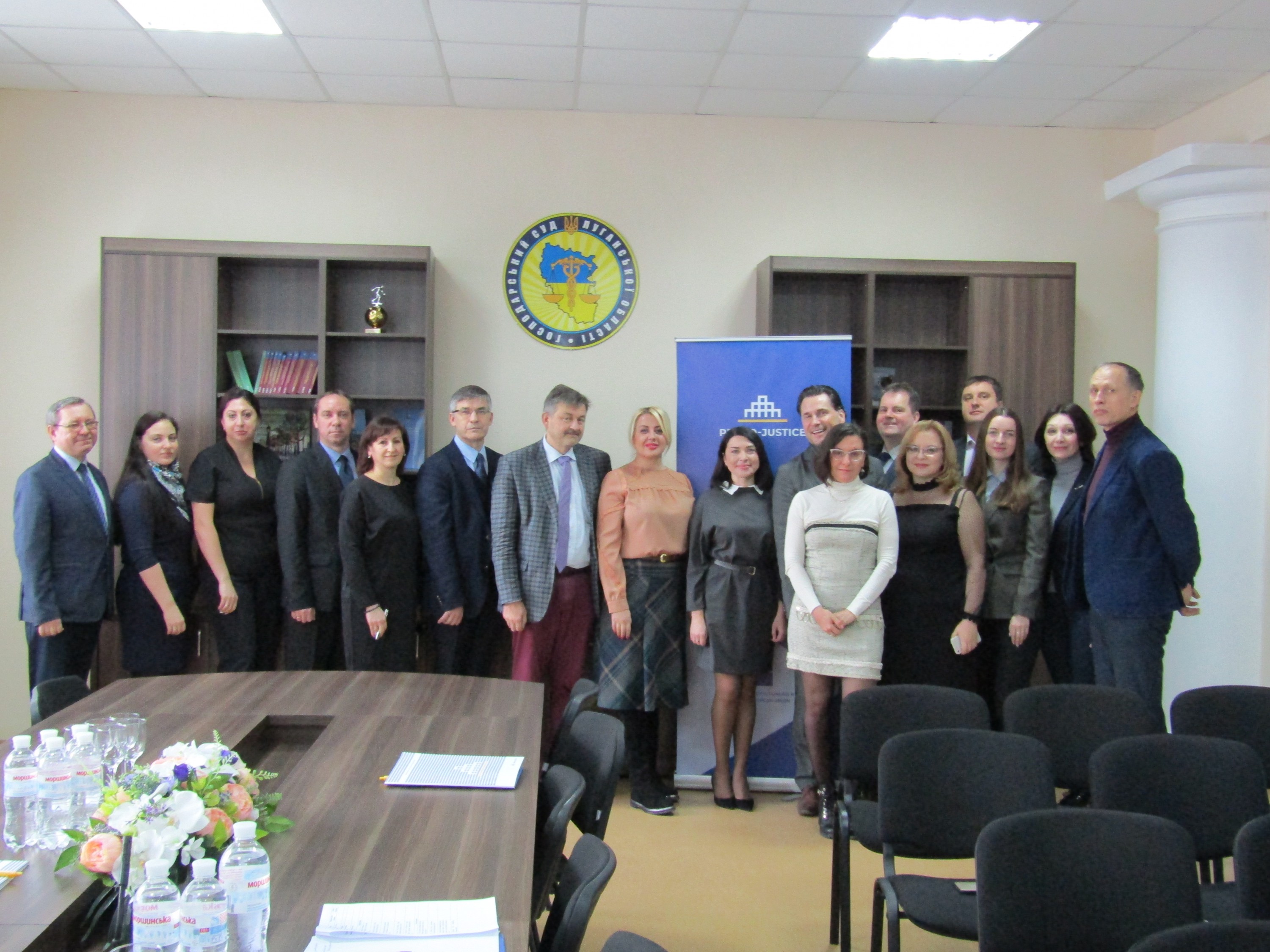 EU-funded Project "Pravo-Justice", together with the "Donbas Gate" non-governmental organisation, held the first meeting of the Donbas Regional Judicial Reforms Council on February 8.
The meeting was attended by representatives of the judicial system, notaries, lawyers, national and international experts of the Project.
"The idea of regional councils is to gather professionals from different legal professions and discuss regional problems with them. In addition, to make policy makers hear the voice of the regions, " said team leader of the EU "Pravo-Justice" Project Dovydas Vitkauskas.
The Regional Judicial Reforms Councils will implement justice reforms not only through the delivery of regional-specific challenges and their decisions to the level of central authorities, but also through the exchange of information on sector reforms in the regions and at the interregional level.
The first meeting of the Donbas Regional Council for Justice reforms is a part of supporting the reforms in the regions of the EU Project "Pravo-Justice" in cooperation with profile institutions and experts. The Regional Council will serve as a platform for discussion and cooperation of participants with international experts from the EU Project "Pravo-Justice".
Regional councils for reform in the area of justice will operate in Chernivtsi, Odesa, Lviv, Kharkiv, Dnipropetrovsk oblasts. Among the members of the regional councils, the reforms in the field of justice have no priority, members have equal rights and opportunities.
Following the meeting of the Regional Council for Reforms, the issue of protection of property rights was discussed, since this is an important precondition for investment, economic and social stability. A variety of transactions related to various proprietary interests and titles are conducted through notaries, who bear the responsibility clean transactions and foreseeable rights.
The protection of property rights is an important pre-condition for investment, economic and social stability. MOJ has recently undertaken to fully privatise the notary services, following a gradual privatisation process that was launched almost 20 years ago.
Pravo-Justice is supporting the Ukrainian counterparts in these endeavours, helping develop the professional standards, admission and evaluation procedures, ethical and disciplinary oversight mechanisms, development of fully electronic services, encouraging cooperation with key players – the Ministry of Justice and the Notary Chamber of Ukraine.