EU involves regional legal professionals in determining justice sector priorities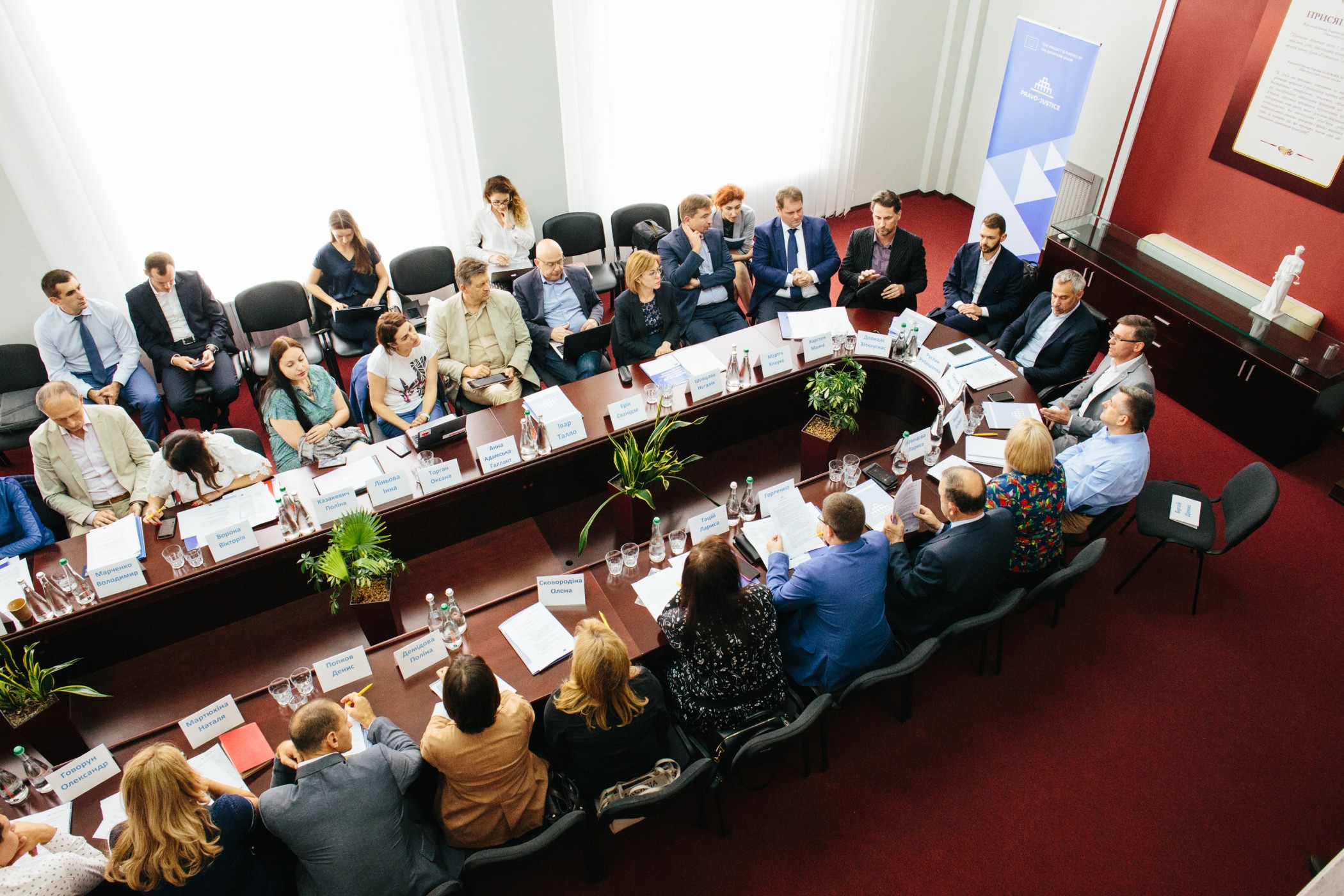 On August 1, representatives of different legal professions discussed the priorities of the justice sector reform during a meeting of the Donbas Regional Council on Justice Reform (RJRC).
During the first part, Dovydas Vitkauskas, Team Leader of the EU Pravo-Justice Project, Ruslan Ryaboshapka, Deputy Head of the Office of the President of Ukraine, Andriy Boiko, Member of Judicial Reform Council, member of High Council of Justice (2017-2019) discussed with representatives of the Donbass RJRC improving the coordination of reforms in the justice sector.
The second part of the meeting was in the format of discussion in mini-groups. The members of the Donbas RJRC discussed the proposed sections of the Justice Sector Reform Priorities. The facilitators were international project's experts Eric Svanidze and Carsten Manke.
You can find Justice Sector Reform Priority Draft here.
The document will be supplemented by members of the RJRC, formed by the project in Lviv, Chernivtsi, Odesa, Dnipropetrovsk, Kharkiv regions and Donbas.