Dnipro RJRC outlined key areas for justice sector reforms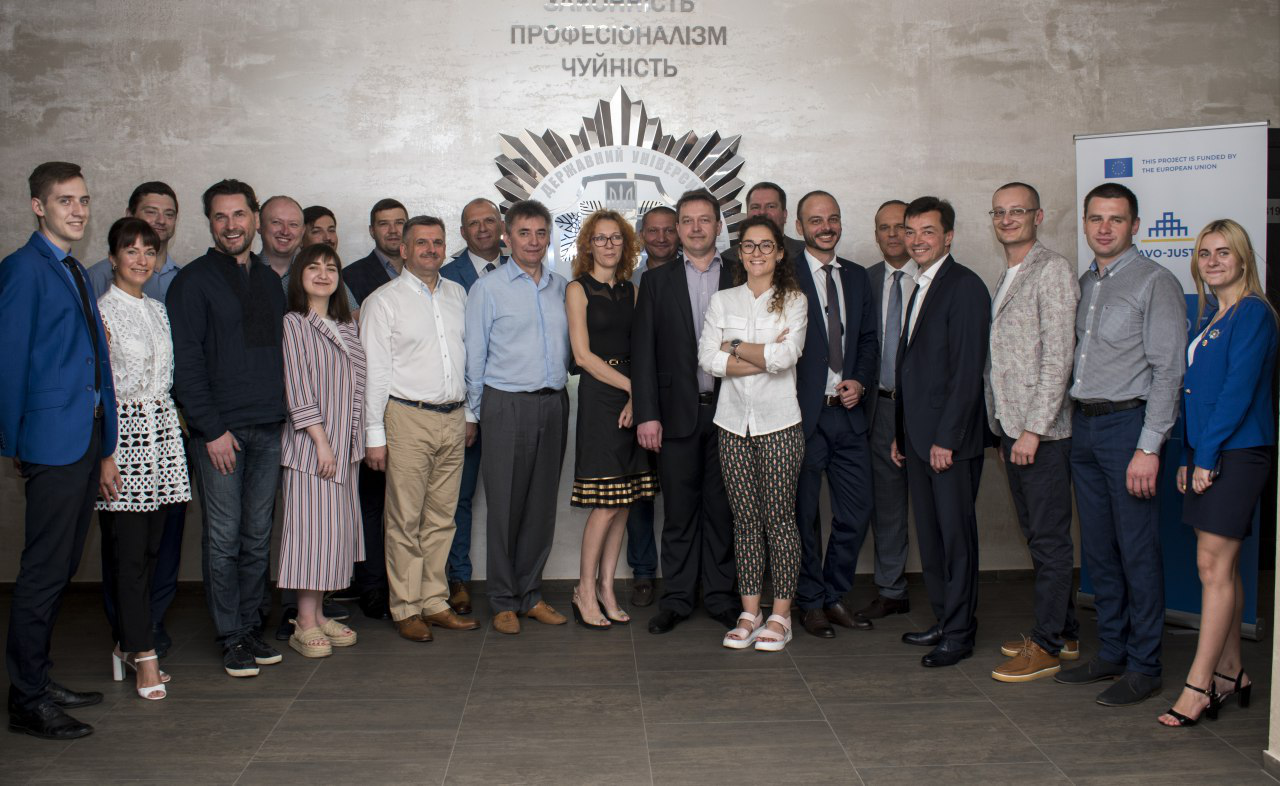 On July 19, the State University of Internal Affairs of Dnipropetrovsk hosted the meeting of Dnipro Regional Justice Reform Council dedicated to "Justice Sector Reform: Priority Issues". The meeting was attended by judges, international experts, lawyers, and many others. Viktoriia Savishchenko, Dean of the Law Department, together with students of the Law Department also took part in the discussion.
The event started with the welcome remarks from Dovydas Vitkauskas, Team Leader of the EU Project Pravo-Justice. As the international expert noted, it is important to follow a systemic approach in order to address the problem.
In the course of discussion, some significant attention was paid to the improvement of the reforms coordination in the justice sector. In particular, the key stages of Justice Sector Reform Strategy implementation were covered, alongside the decentralized coordination mechanism. The experts identified the short-term priorities of the justice sector reform.
The experts named five key areas that require particular attention: (1) Need- and public engagement-based justice, (2) Protection of property rights, economic growth, and business climate, (3) Judicial system and Bar ( 4) Need- and service-oriented justice sector bodies, (5) Justice for the citizens of the occupied territories.