Development of volunteering in probation: pilot regions suggest their own ways of attracting new activists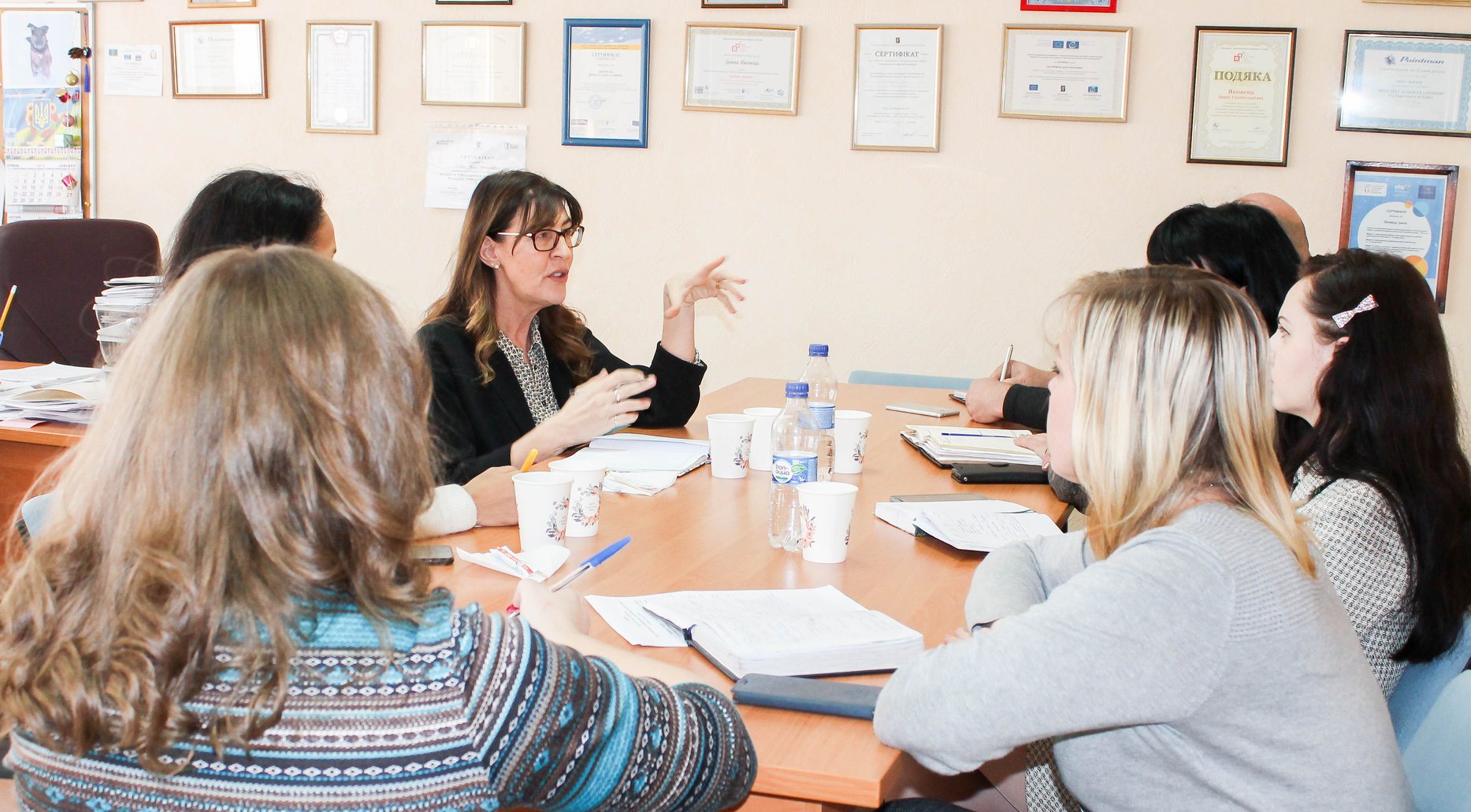 On February 25, a working meeting of the representatives of the Probation Center with the international expert of the EU Project "Pravo-Justice" Valerie McNerney on the implementation of the volunteer institute in the probation service of Ukraine took place.
During the meeting, the international expert described the results of her visits to Ivano-Frankivsk and Dnipro, selected as pilot regions for the implementation of a new volunteering project in the probation service of Ukraine, and discussed the main issues regarding further implementation of the project.
According to Valerie McNerney, the staff of the authorized probation bodies in both regions considers involving students of local HEIs of Psychology and Social Work specializations as probation volunteers as a feasible option.
The Dnipro branch of the Probation Center already reports having engaged volunteers. At present, the authorized probation bodies in Dnipro already work with 14 volunteers who assist the probation clients in solving issues of employment, provide clothing and nutrition, teach English, raise the level of knowledge and motivation to quit the use of psychoactive substances, assist with dependency rehabilitation, and so on. All the activists involved in performing probation tasks are appropriately briefed and coordinated in their work.
Moreover, Iryna Yakovets, the First Deputy Director of the Probation Center, pointed the attention of an international expert to the need to involve local self-government bodies in implementing pilots in order to continue the relevant work in this area after the completion of the implementation of pilot projects as well; the necessity to amend the existing legislative framework and development of proposals for proper financing of volunteer activities was highlighted as well.