91 221 reports of crimes committed and other events related to domestic violence were registered by the National Police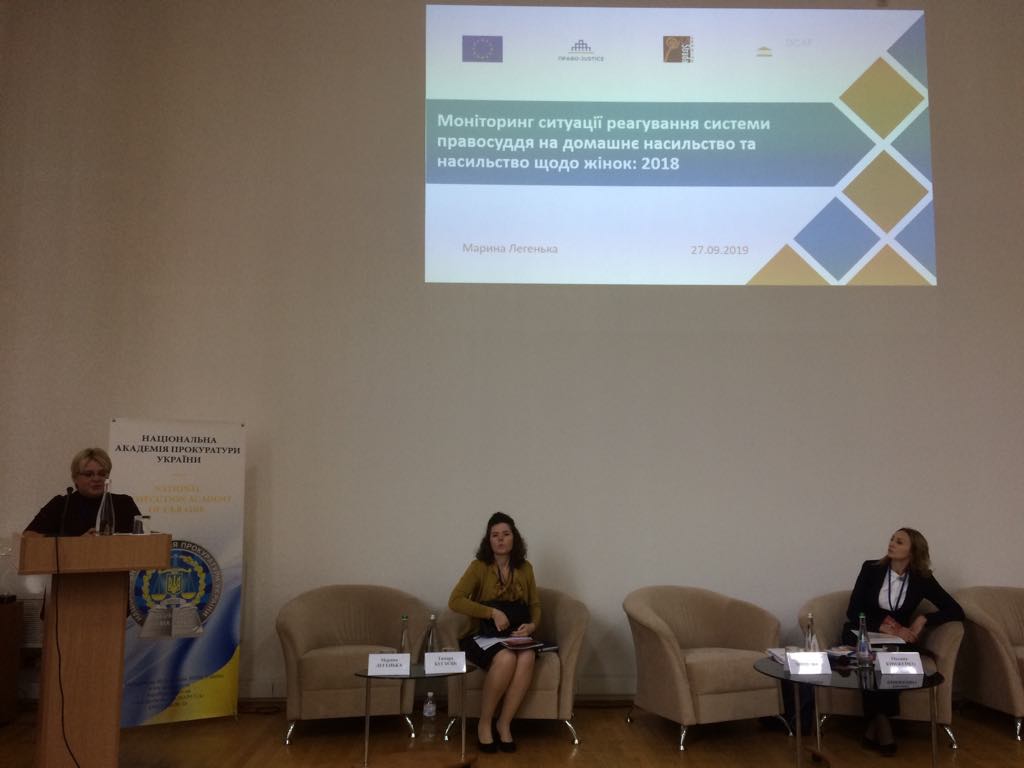 708 criminal offenses under Art. 126-1 of the Criminal Code of Ukraine "Domestic Violence", registered by the National Police of Ukraine for 8 months of 2019.
17,341 appeals to the National Hotline for the Prevention of Domestic Violence, Trafficking and Gender Discrimination were received in 6 months of 2019.
According to these figures, there are cases that led to grave consequences, sometimes inevitable.
Our partners NGO "La Strada-Ukraine", together with the National Academy of the Prosecutor's Office of Ukraine, organised an International Round Table: "Legislation on Preventing and Combating Domestic Violence" to discuss a number of challenges for preventing and combating domestic violence as well as responding to cases of domestic violence.