Novels of bankruptcy procedures: what will change the new Code?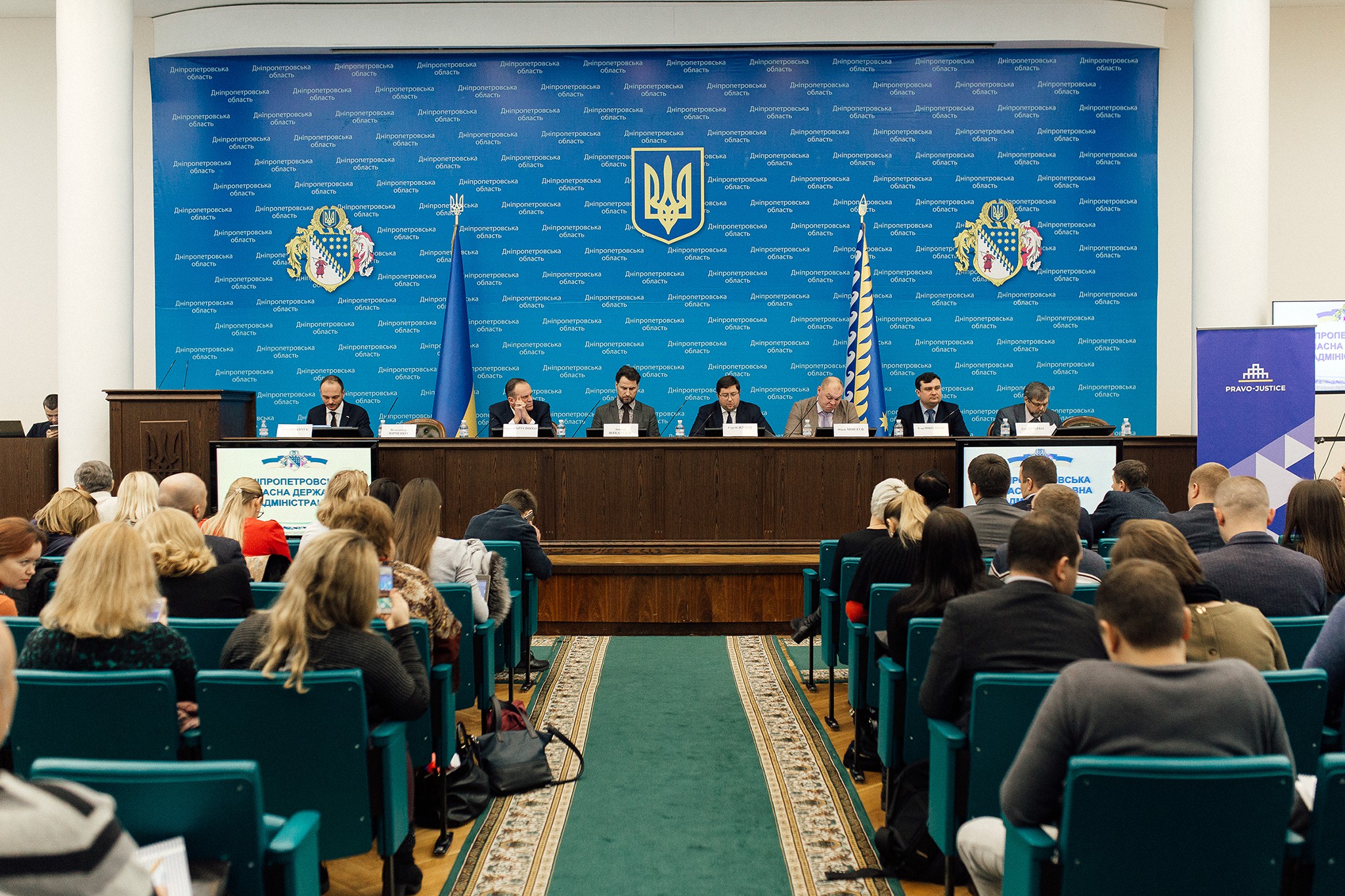 The protection of creditors' rights during the bankruptcy process remains a difficult problem in Ukraine. The bankruptcy procedure under the current legislation is very delayed in terms, complicated and ineffective. What changes will occur in corporate bankruptcy with the adoption of the new Code on Bankruptcy procedures?
The EU "Pravo-Justice" Project jointly with the Ukrainian Bar Association, the Central Economic Court of Appeal and Dnipropetrovsk Regional State Administration organized the discussion entitled "Bankruptcy Novels in Ukraine" in Dnipro on November 7.
"We, from the side of our Project, are looking at this issue in a broader sense, namely from the point of view of protecting property rights. On the one hand, the state must ensure freedom of business, on the other hand - quick solution of problems and certain procedural guarantees for creditors", - said the team lead of the EU "Pravo-Justice" Project Dovydas Vitkauskas. "Many European countries are looking for a balance between these two interests. We hope that with the adoption of the new law Ukraine will take a step towards the right balance in this direction," he added.
The EU "Pravo-Justice" Project helps Ukraine to implement the new Code of Bankruptcy, which aims to simplify the procedures, strengthen the protection of creditors' rights, as well as establish a bankruptcy institution for individuals.
Project Expert Ihor Nikolayev noted that changes have been developing over the long-term based on best world practices, as well as communication with arbitrators and judges.   One of the key changes is to simplify access to bankruptcy procedures, for example, in the event that the debtor ceases to settle with the creditor, the creditors have the right, and the debtor has the duty to apply to the court to apply. The changes allow to increase the level of protection of the rights of creditors while ensuring that the debtor not only paid off with creditors, but also got a chance to restore solvency.
"As early as 2019, a new Code of Bankruptcy Procedure will be put in place that will regulate relations in this area. Our judges and lawyers are wondering how to apply new rules in practice," said Volodymyr Yurchenko, deputy head of Dnipropetrovsk regional state administration.