Tender Announcement
The EU Pravo-Justice Project has been supporting the Ministry of Justice of Ukraine in the process of annual monitoring of legislation for 6 years already. This year, the Project supported the development of an IT solution - an online monitoring platform. Despite the war in Ukraine, the Ministry of Justice continued to improve transparency and stakeholder access to policy-making by modernising and digitalising the process of legislation monitoring, identifying gaps and developing relevant solutions.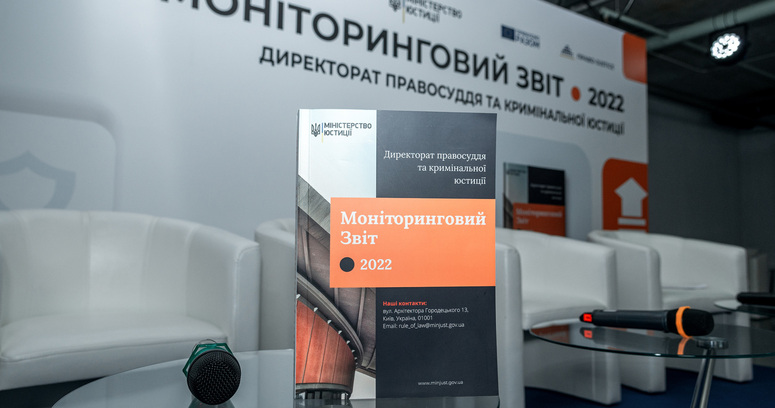 To promote the use of the Platform among the legal community, NGOs and citizens, as well as to promote modern IT solutions for public authorities, the Project aims to develop and conduct a communication campaign to promote the IT platform.
The main task will be to plan, develop and implement a targeted public awareness campaign about the IT platform, its benefits and main functions, and to motivate the legal community to engage in the monitoring process.
Proposal submission deadline – 28 April 2023, 19:00 Kyiv time (EEST)
Tender documents as well as tender submission are here