ENFSI-2023 Meeting: Experts of the Hon. Prof. M. S. Bokarius Forensic Science Institute, Supported by the EU Project Pravo-Justice, Spoke about "Forensic Expertise in Wartime"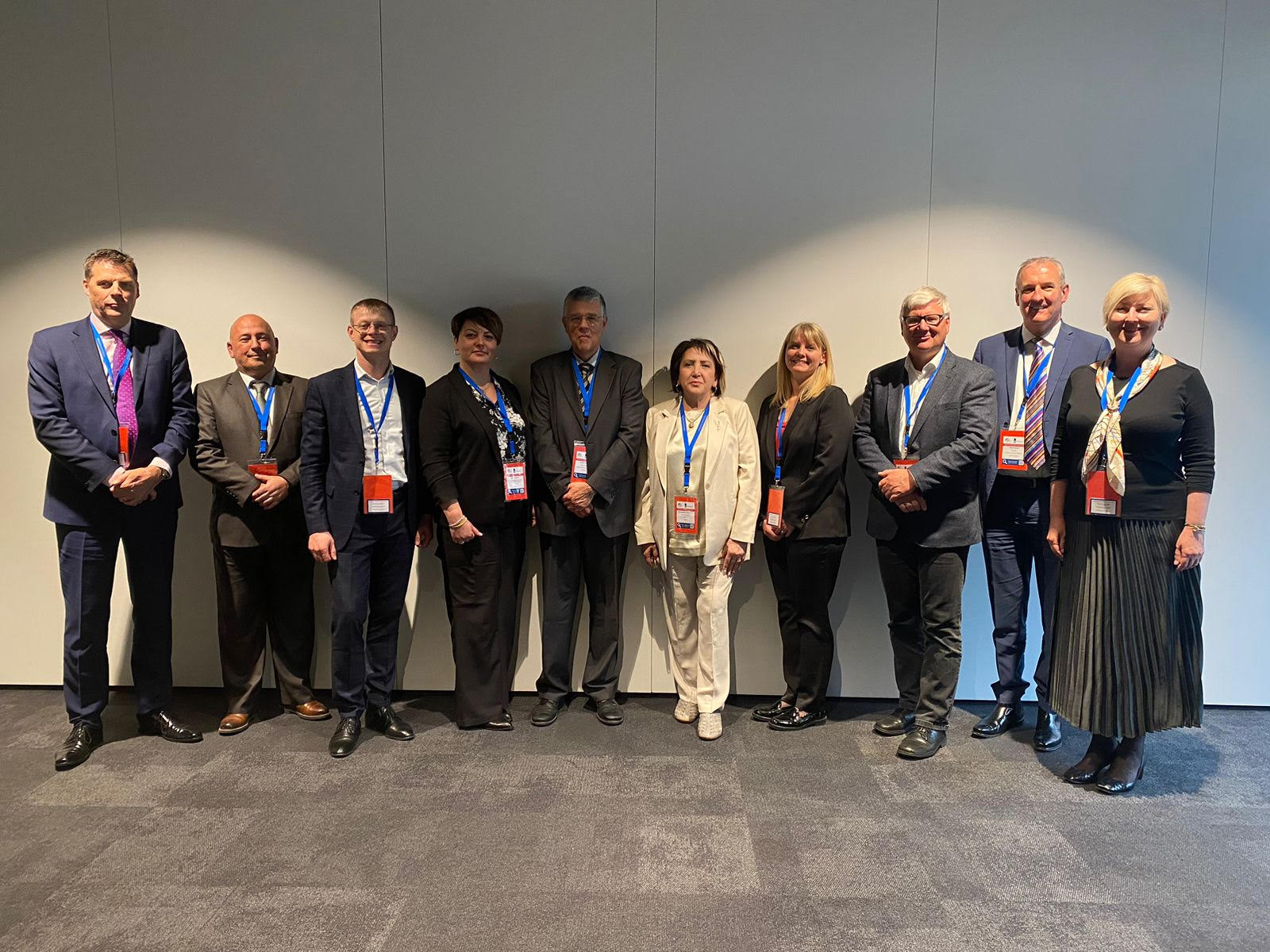 The representatives of the Hon. Prof. M. S. Bokarius Forensic Science Institute, supported by the EU Project Pravo-Justice, took part in the annual meeting of the European Network of Forensic Science Institutes (ENFSI).
This year, the event was organized by the Netherlands Institute of Forensic Expertise. It took place in The Hague and was devoted to the topic "Future of Forensic Expertise". The "Ukrainian question" was in the epicenter of attention, namely, the experience of Ukrainian forensic experts in conducting numerous examinations, the results of which condition the quality of investigation of war crimes committed by the russian federation in the territory of Ukraine.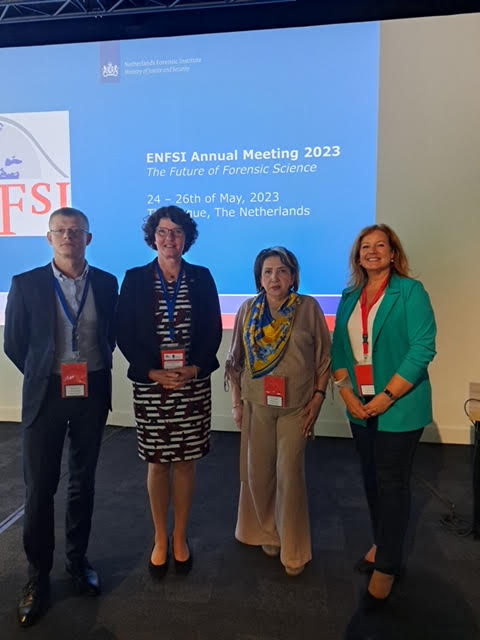 At the event, Ella Simakova-Yefremyan, Professor, Deputy Director for Research, Doctor of Law; Anton Polianskyi, Associate Professor, Head of the Laboratory, Doctor of Law; and Oksana Reiter, Head of the R&D Department of the Kyiv Branch, presented the report "Forensic Expertise in Wartime."
"In order to define the material damage and losses caused to the victims as a result of the russian aggression, the rate of construction and technical; ecological; commodity; complex; ballistic; and explosive expertise has increased significantly. As of today, our specialists have hundreds of forensic examinations in progress," said Ella Simakova-Yefremyan during the presentation
She expressed appreciation to European partners for the significant logistics support they provided to Ukrainian experts; in particular, to the EU Project Pravo-Justice, for providing 3D scanners, which speeded up and ensured the reproduction of many war crimes.
"The French side provided our geneticists with a unique mobile laboratory for express DNA analysis. Before the war, the construction of a stationary laboratory was launched under the Center. However, the war ruined those plans. This type of examination is currently required much more than previously due to the need to identify dead bodies. We are grateful to the French side for such help, which is priceless."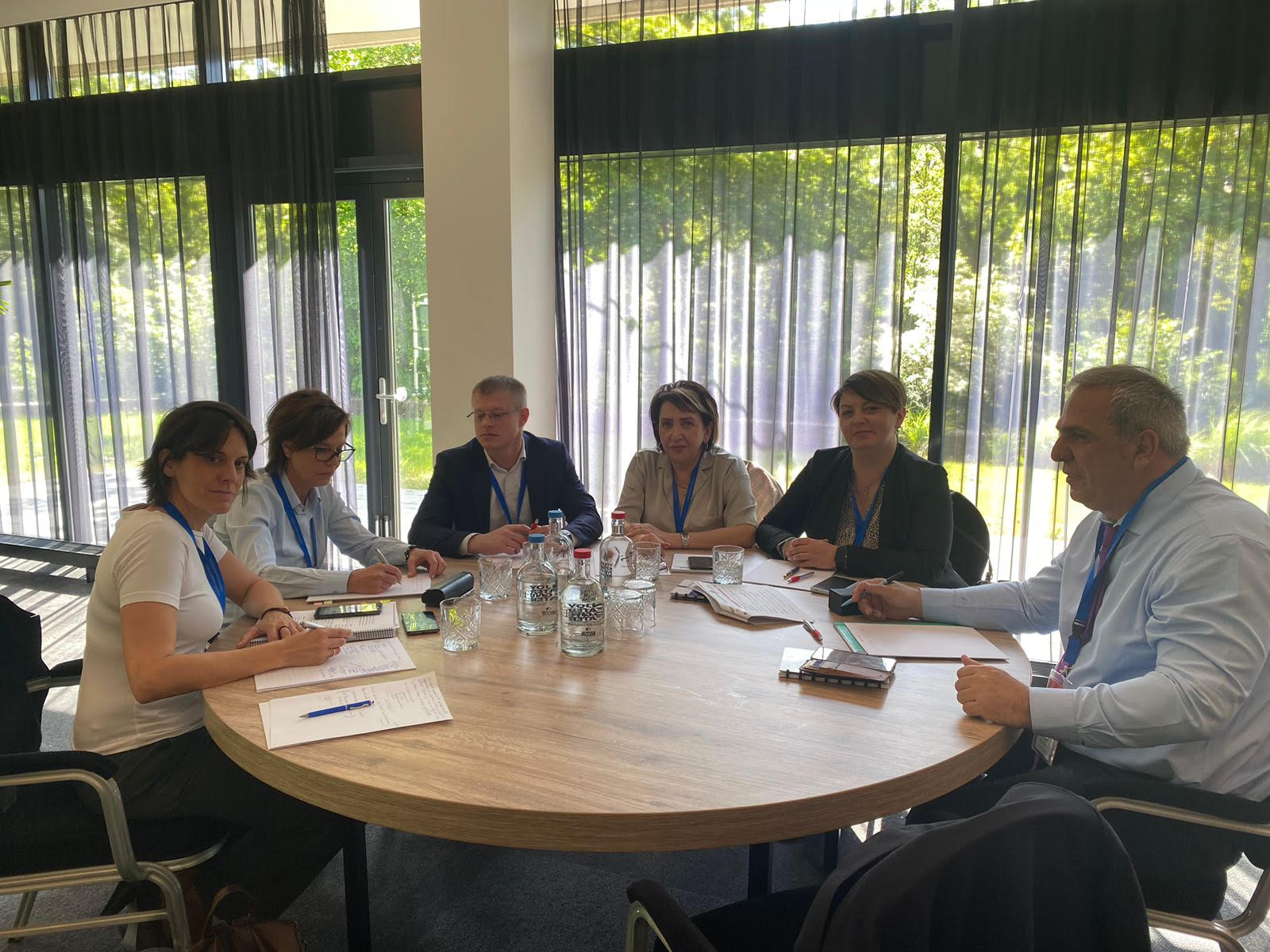 Ella Simakova-Yefremyan also spoke about another area of cooperation between the Center and European colleagues.
"We have signed the Memorandum of Understanding with our European colleagues from Panacea Cooperative Research and ARTEC LE,O that provides for the use of a software for personal identification using Skeleton•ID," said Ella Simakova-Yefremyan. Skeleton•ID provides for the possibility of comparing faces and biological profiling using craniofacial superimposition and comparative radiography. Such an IT solution is extremely relevant in light of the enormous scale of war crimes committed by russian soldiers in Izium, Bucha, Irpin, and Mariupol.
For her part, Deputy Director of the Kyiv Research and Development Forensic Institute, Doctor of Law Nataliia Nestor presented the idea of creating the ENFSI working group for forensic examinations when investigating war crimes.