EU Project Pravo-Justice and the HCJ discussed work plans for the near future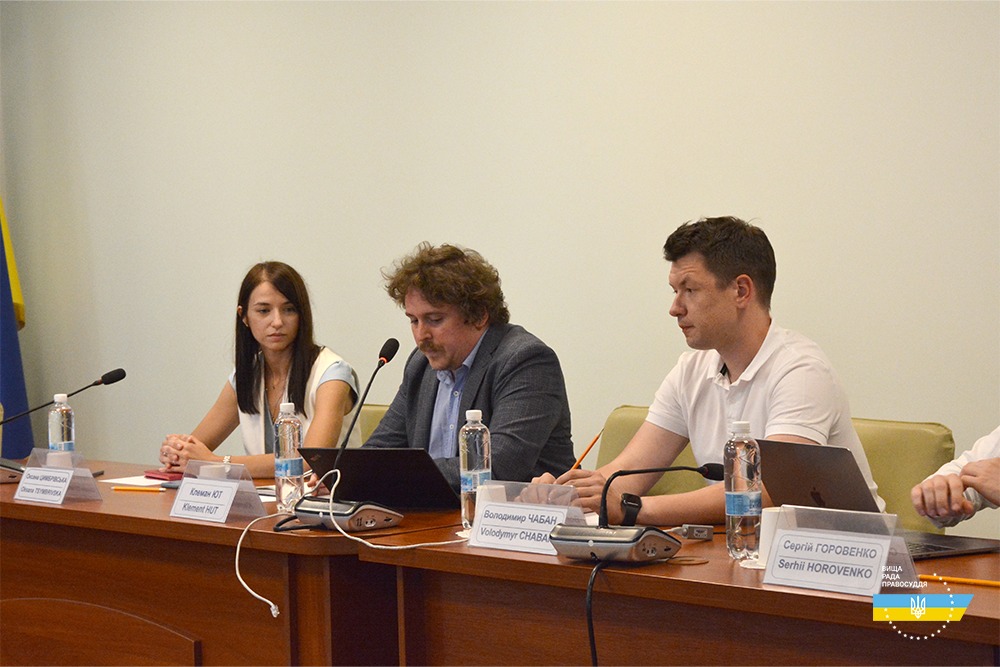 On September 13, EU Project Pravo-Justice and the High Council of Justice discussed work plans for the near future.
The meeting was attended by HCJ Chair Hryhorii Usyk; Deputy HCJ Chair Dmytro Lukianov, and HCJ members; as well as Sector Manager of the EU Delegation to Ukraine Alban Biaussat, Country Manager of the EU Project Pravo-Justice Oksana Tsymbrivska; Project Manager of Expertise France Clement Hut; Key National Experts of EU Project Pravo-Justice Olha Sribniak and Volodymyr Chaban.
Hryhorii Usyk, Chair of the HCJ, thanked the Project for the support provided previously and expressed hope for even greater support in the future.
"The issue of restoring the disciplinary function and forming the service of disciplinary inspectors is currently of particular relevance for the HCJ. It is important to determine the priorities for consideration of disciplinary complaints and to make the procedure of their consideration open, transparent, and understandable for both society and judges," he noted.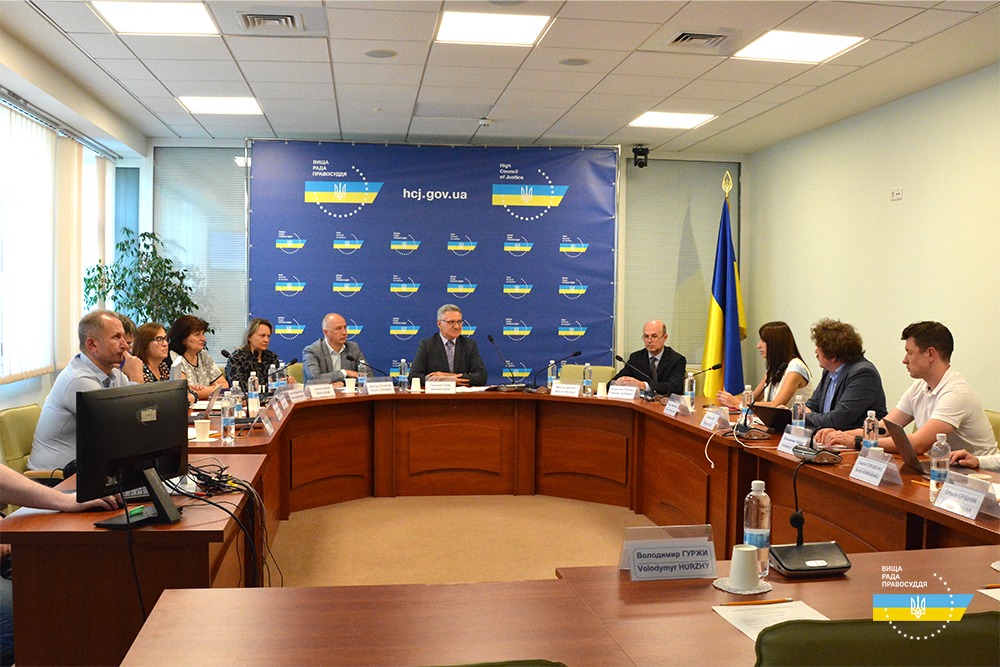 For their part, Country Manager of EU Project Pravo-Justice in Ukraine Oksana Tsymbrivska and Project Manager of Expertise France Clement Hut presented the third phase of the Project.
In particular, the future cooperation on further reforming the judicial system on the way to European integration is expected to include support for:
improvement of the legislative framework of the judiciary;
activities of HCJ, HQCJ, PIC, and the Service of Disciplinary Inspectors;
selection of justices of the Constitutional Court of Ukraine;
further development of the judicial governance and self-governance system;
greater capacity to consider war crime cases;
digitization of the judicial system;
activities of the Model Courts initiative and improvement of judicial administration;
reforming the system of initial and continuous training of judges;
the process of selection and qualification evaluation of judges;
conducting a comprehensive audit of the powers of the justice system bodies.
They assured that the aid will take into account the pressing issues and will also be adaptable to emerging needs.
"The High Council of Justice is one of the Project's key beneficiaries. When implementing the plans, a flexible approach will be applied in order to respond to the requests from the judicial authorities that may emerge in the existing circumstances," said Oksana Tsymbrivska.
We would like to remind you that on September 12, EU Project Pravo-Justice and the Ministry of Justice of Ukraine discussed the details of the next stage of cooperation.