EU Pravo-Justice Project Expert Takes Part in the Eastern European Conference on Insolvency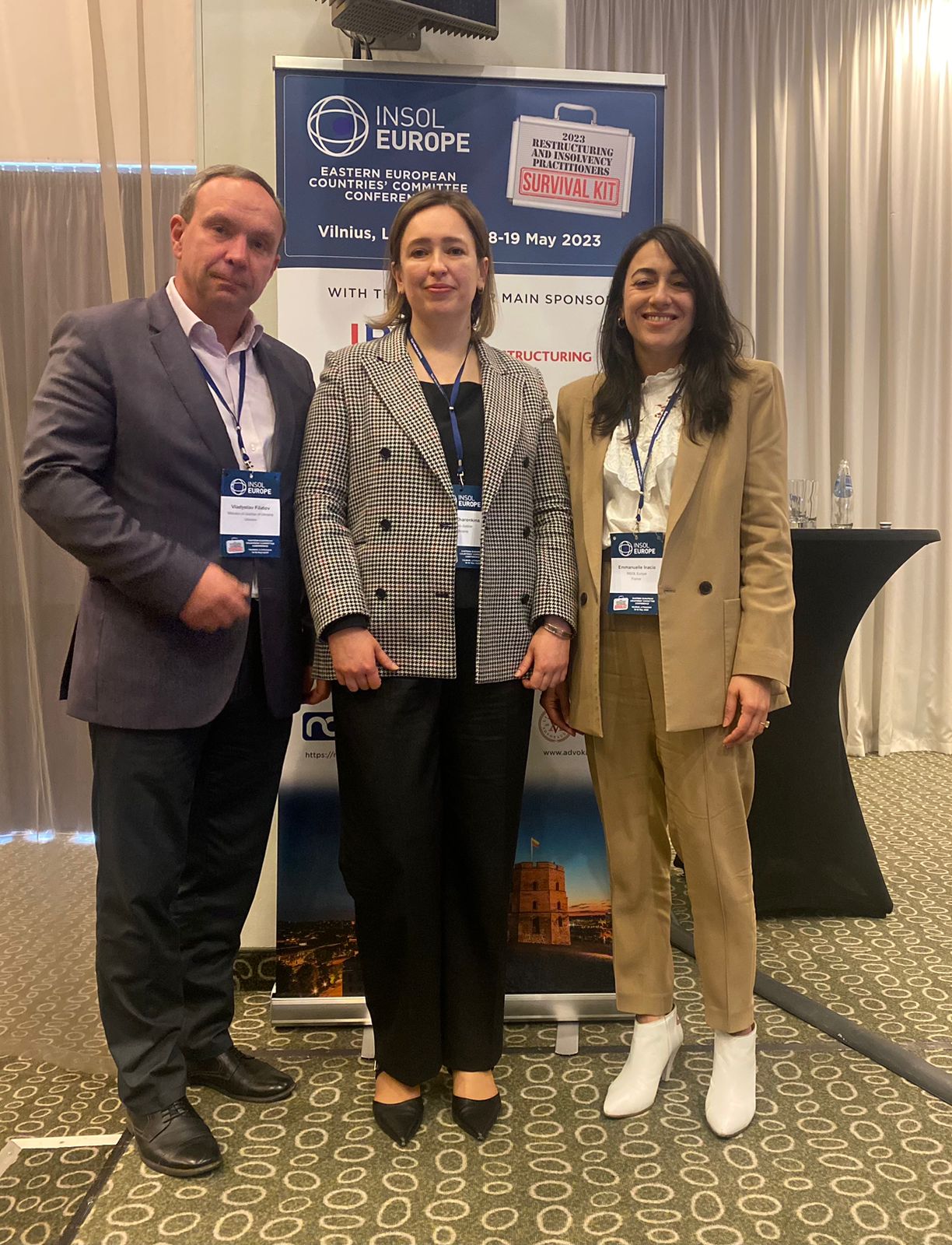 Despite Russia's full-scale war against Ukraine, which resulted in almost a fifth of all businesses in the country closing down and two-thirds cutting production, bankruptcy is still going on in the country. Both creditors and debtors are filing new cases. This was communicated by Iryna Zharonkina, Property Rights and Enforcement Component Lead at EU Pravo-Justice Project, at the Eastern European Conference: "Restructuring and Insolvency 2023. Survival kit".
"After some period of stagnation from February to June 2022, the insolvency sector is back. As regards statistics, in 2022, about 500 cases were filed in courts, in 2021 – 770 cases," said Irina Zharonkina.
During her speech, the representative of the EU Pravo-Justice Project spoke about insolvency legislative framework in Ukraine, highlighted the attempts and achievements of the Ministry of Justice of Ukraine in reforming this institution and pointed out the issues that need to be addressed immediately. One of these challenges is the numerous moratoria.
"Bankruptcy proceedings are a way for Ukrainian businesses to cope with financial and economic hardships, become solvent again or wind up their business in a clear and lawful way rather than die under the burden of debts. An analysis of moratoria on enforcement and bankruptcy that had been introduced in the past shows that this tool can cause more harm than do good as it opens up avenues that unscrupulous debtors use. The professional community and key stakeholders have clearly voiced a categorical "no" to the moratorium on bankruptcy during the war," said Irina Zharonkina.
Also, Component 3 Lead of EU Pravo-Justice Project said that Ukraine is starting to implement EU Directive 2019/1023 into national legislation, which aims to facilitate access to early restructuring frameworks for companies facing financial distress to prevent their insolvency.
In her address, Iryna Zharonkina also covered state sanctions policy of Ukraine. She gave an overview of the legislative track on this issue.
The Eastern European Conference "Restructuring and Insolvency 2023. Survival kit" was held on 18-19 May in Vilnius. For two days, the top restructuring and insolvency experts and professionals from over 10 European countries discussed the most recent trends in their field, shared their plans and legislative and practical success stories.