Pavlo Petrenko: leading business associations supported the draft law 9311 #stopraiders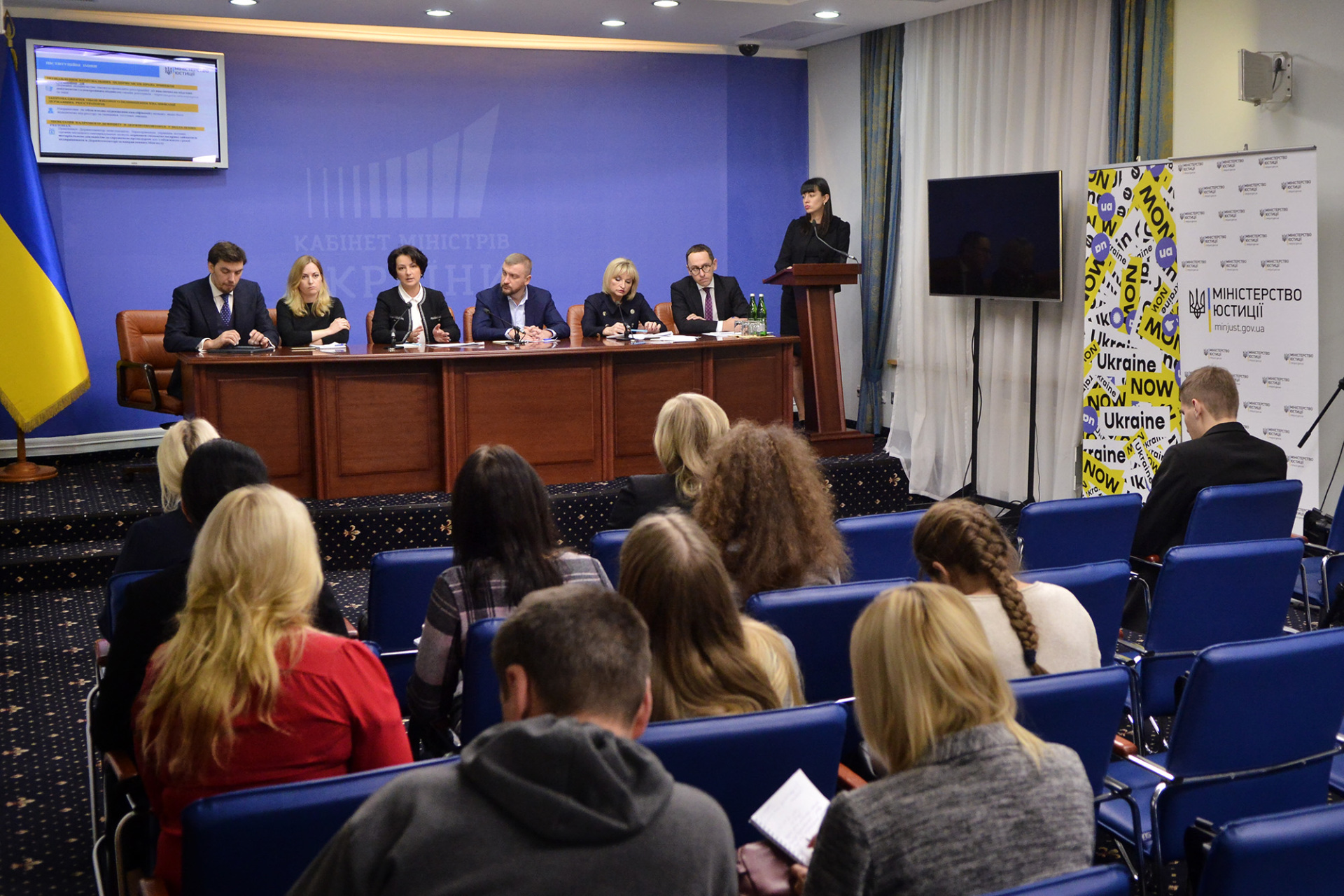 Source: Ministry of Justice https://bit.ly/2QyxSam
Representatives of the leading business associations of the American Chamber of Commerce in Ukraine (ACC), the European Business Association (EBA), the Union of Ukrainian Entrepreneurs (UUE), the Better Regulation Delivery Office (BRDO), and the Business Ombudsman Office supported the legislative initiatives aimed at strengthening the fight against attempts of illegal turnovers of enterprises or individual property.
"The Ministry of Justice together with MPs and representatives of leading business associations that represent the interests of Ukrainian business as a whole – rather than specific business communities – have developed a number of innovations that are designed to reduce the risks of enterprise illegal takeovers. In particular, it was decided to deprive state and municipal enterprises of registration powers," said Minister of Justice Pavlo Petrenko.
Other novelties of the draft law include the introduction of mandatory continuous training for state registrars, the leasehold in the register corresponding to the duration of contract, safeguards against forgery of signature on the contract signed in hardcopy, termination of old or invalid encumbrances, and protection of ownership of a share in the statutory capital of a legal entity.
The Minister reminded that earlier the Cabinet of Ministers had already supported two initiatives of the Ministry of Justice, which liquidated some of the loopholes that the raiders used to exploit.
"Without waiting for legislative changes to be adopted, the Government supported our initiative to amend a number of regulations that eliminate the possibility to create branches of municipal enterprises in other regions. At present, such branches are illegal. The Ministers also decided that registrars who have access to the profession should pass a relevant qualification examination," said the Minister.